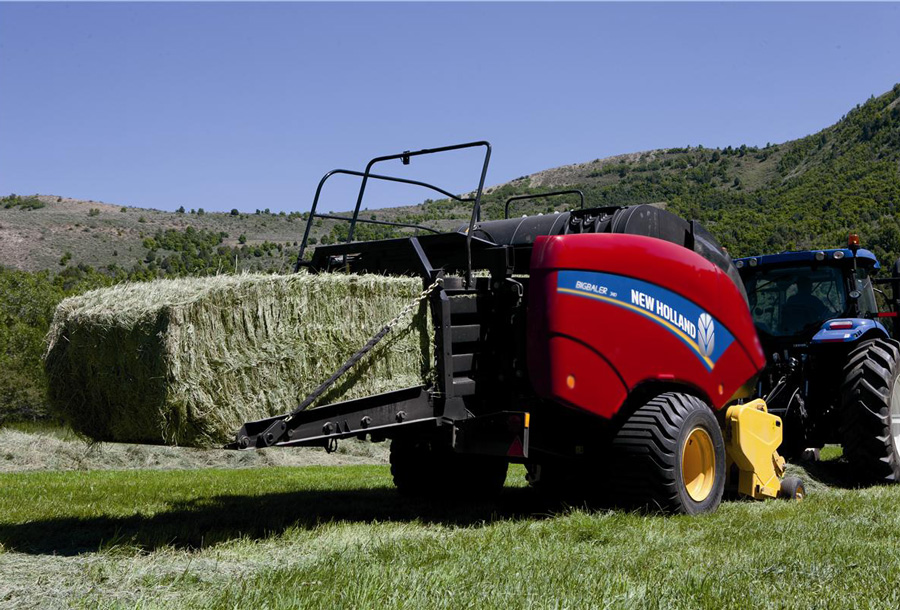 UP TO 10% HIGHER BALE DENSITY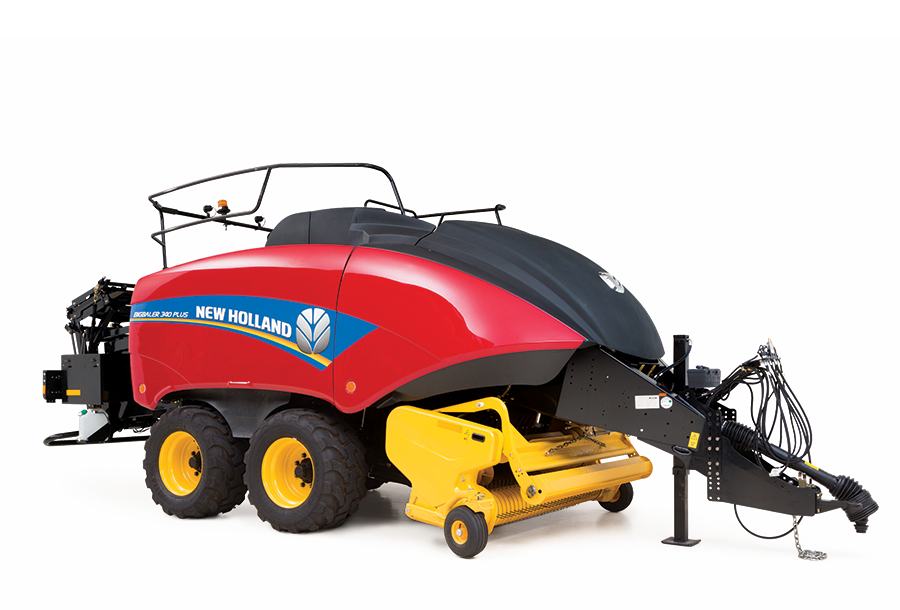 BigBaler 340 Plus
PERFECTLY FORMED BALES WITH INCREASED DENSITY Density is king when it comes to producing big bales. The NEW BigBaler 340 Plus features a bale chamber that is 31.5 inches longer to create bales with up to 10% higher bale density over the BigBaler 340. You get impressive bale shape and more consistent bale density throughout the day. Packing more crop into each bale results in more efficient bale handling, storage and transport.
BIGBALER LARGE SQUARE BALER

340 Plus

 BIGBALER LARGE SQUARE BALER 340 Plus Series Download
THE HIGHEST BALE QUALITY It's a competitive market and New Holland BigBalers are designed to make superior, square, dense bales every time with no excuses. The industry-leading pre-compression chamber ensures perfect flake formation, and the three-way density system builds solid bales. SmartFill™ bale flake formation indicators provide real-time feedback to ensure consistent performance in any windrow or field condition.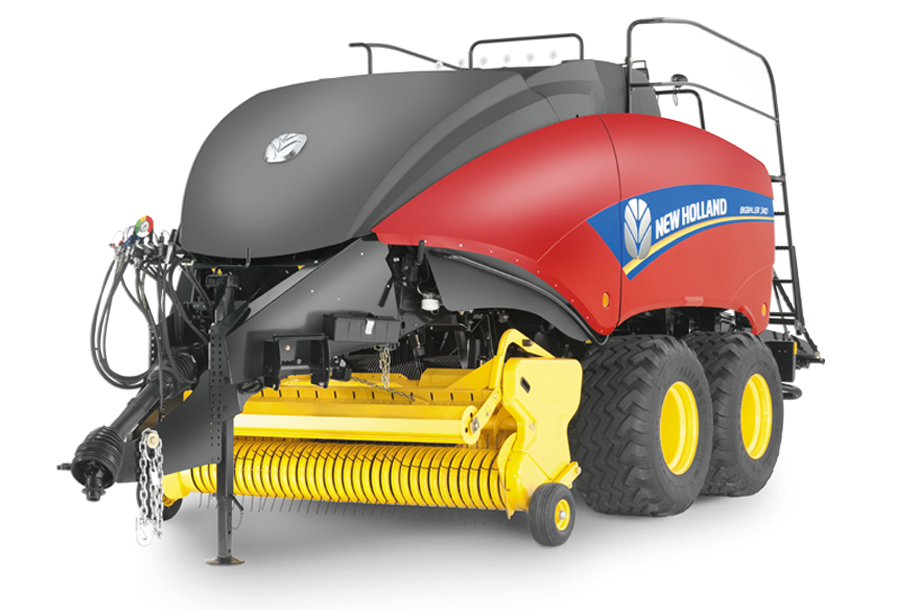 BigBalers
GET DONE FASTER. PERIOD. With baling speeds of up to 110 bales/hour, BigBalers get you done baling more quickly—when the crop is ready. Gearbox speed is a fast 48 strokes per minute, with matching high speeds for the pickup, stuffer and plunger to deliver a 20% increase in baling capacity and a 5% increase in bale density compared to previous models. With the high-capacity MaxiSweep™ pickup, matched-width feeding, and New Holland's proven pre-compression system, it all adds up to the highest-capacity New Holland balers ever. It's easy to see why New Holland BigBalers are the number one large square balers sold worldwide for 25 years running!
BIGBALER SERIES LARGE SQUARE BALERS

BIGBALER 230

BIGBALER 330

BIGBALER 340

BIGBALER SERIES LARGE SQUARE BALERS BIGBALER 230 I BIGBALER 330 I BIGBALER 340 Series Download
EASE OF SERVICEABILITY Time is money. Efficient maintenance keeps your baler where it belongs—in the field. The BigBaler's exclusive one-piece shield gives you unparalleled access and time savings during cleanout. The industry-leading, one-piece, slide-out knife drawer on CropCutter™ balers makes knife sharpening easy. The automatic lubrication system keeps BigBalers working longer. A flat service deck makes knotter access a breeze. Convenient service is the key to maximizing your time, and in this baler, it's first in class.