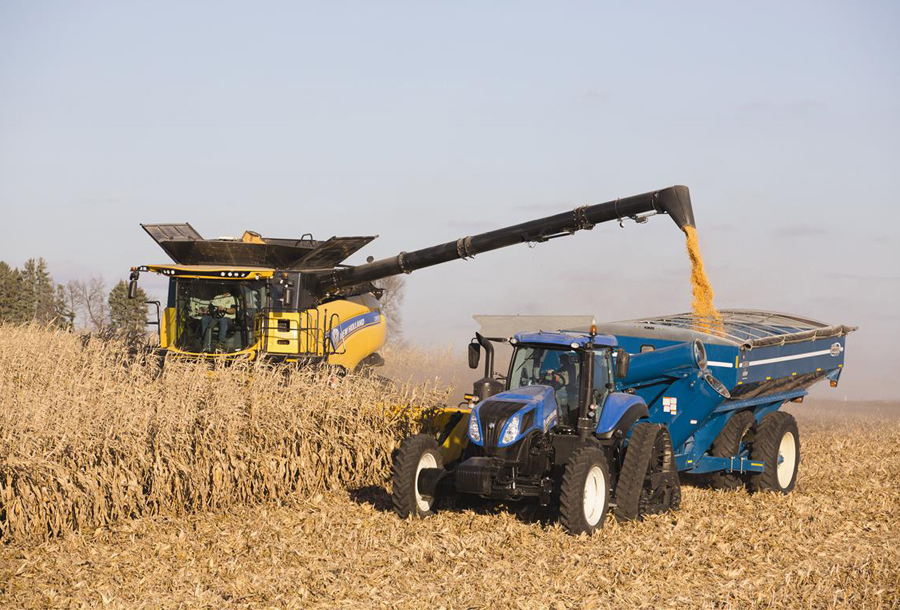 ENTER A NEW HARVESTING DIMENSION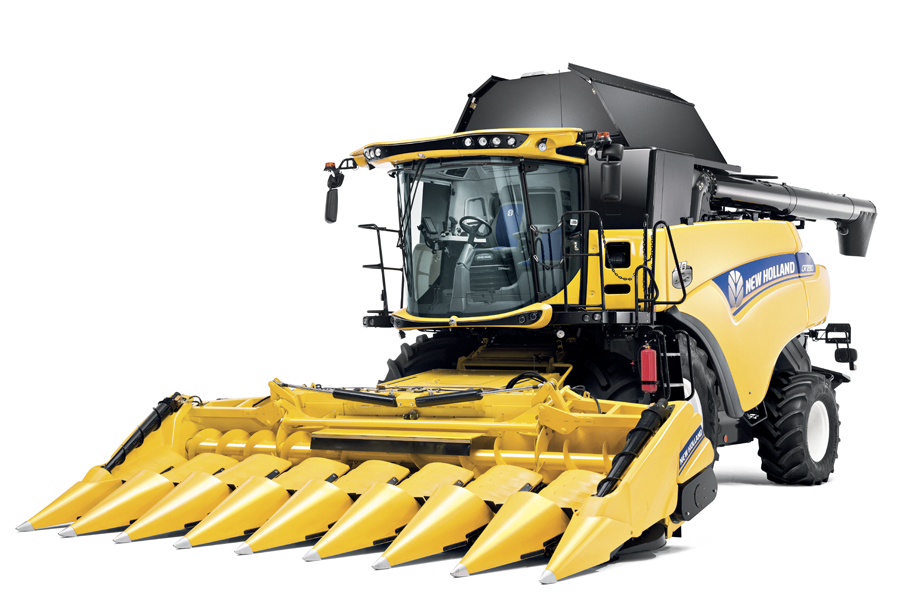 CR Series – Tier 4B Twin Rotor® Combines
Today's latest generation of CR combines continues the pure Twin Rotor® bloodline and offers best-in-class grain and straw quality thanks to the gentle multi-pass action. Innovative features such as the SmartTrax™, IntelliCruise™, IntelliSteer™ and Opti-Spread™ systems further enhance productivity.

CR SERIES TWIN ROTOR® COMBINES CR6.80 I CR6.90 I CR7.90 I CR8.90 I CR9.90 CR9.90 ELEVATION I CR10.90 ELEVATION Series Download
OUTSTANDING CAPACITY The new, top-of-the-line CR10.90 Elevation is the most powerful and productive CR to date, breaking the Guinness World Record for harvesting. During the record, it harvested 29,308 bu in August 2014. The 653-hp(CV) FPT Industrial Cursor 16 Diesel Engine of the Year 2014 is the huge engine that powers the CR10.90 Elevation. The optional Dynamic Feed Roll, with integrated dynamic stone protection, has improved already impressive capacity by up to 10%, and has enhanced crop flow into the rotors and reduced grain crackage. The CR keeps going as long as you do.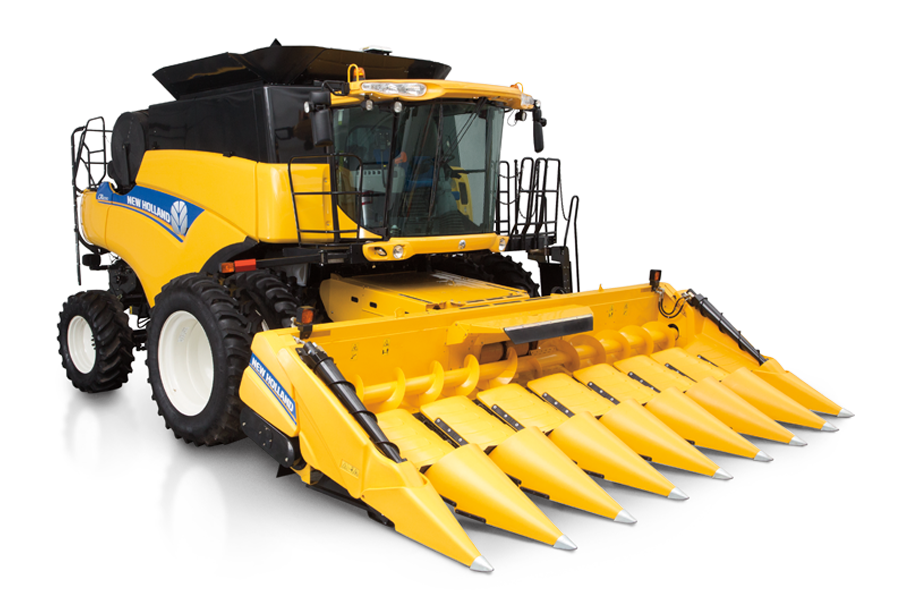 Model Year 2014 CR Combines
HIGHER CAPACITY. MORE HIGH-QUALITY GRAIN. BETTER OPERATING EFFICIENCY. Introducing CR Series combines from New Holland. They continue the more than 35-year pure Twin Rotor® bloodline, offering superior multi-pass threshing and best-in-class grain and straw quality. You can also expect industry-leading stone protection, superior residue management flexibility and decreased operating costs. CR Series combines feature Tier 4A engines with New Holland's ECOBlue™ SCR technology that not only decrease emissions, they can decrease your fuel bills by up to 10%. New Holland has continued its unceasing quest for harvesting improvement, and the all-new, optional Dynamic Feed Roll, with integrated dynamic stone protection has improved capacity by up to 15%.

CR SERIES TWIN ROTOR® COMBINES CR6090 I CR7090 I CR8080 I CR8090 I CR9090 Series Download
New Holland knows that the harvesting process starts with the crop. How crop enters the machine determines the quality of your harvest, so New Holland offers the widest selection of heads in the business to harvest a vast array of crops. From small grain to grass and flower seeds, from rice to corn and beans, New Holland has the perfect match for high-capacity CR Series Twin Rotor® combines.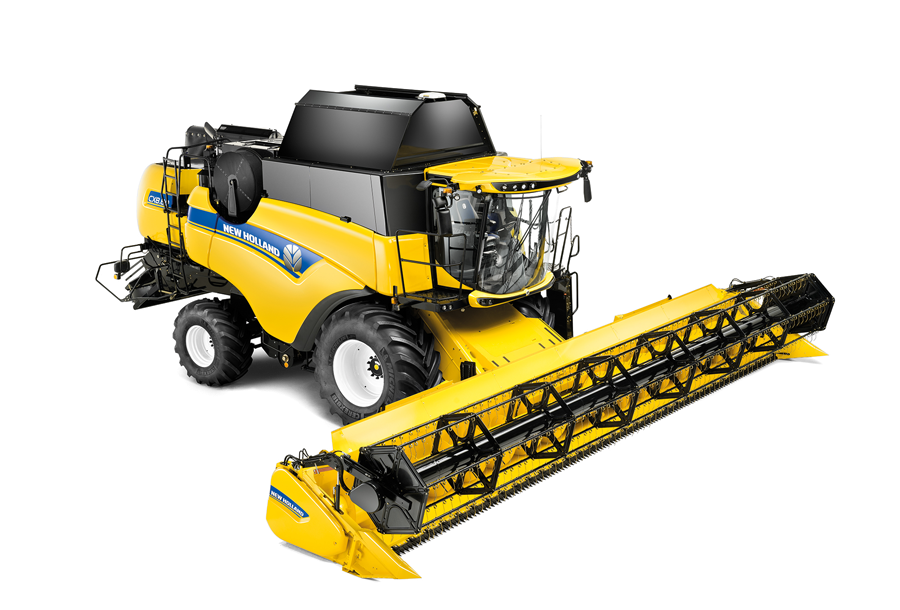 CX8 SERIES – TIER 4B SUPER CONVENTIONAL COMBINES
TAKING SUPER-CONVENTIONAL COMBINES TO THE NEXT LEVEL New Holland never stops improving, testing and innovating. The proof? The NEW CX8 Series combine line, which includes the world's most powerful conventional combine. New Holland has merged unsurpassed threshing and separation efficiency from four-drum technology with state-of-the-art systems such as the Opti-Clean™ self-leveling cleaning shoe with Opti-Fan™ for unequalled cleaning performance.

CX8 SERIES COMBINES CX8.80 I CX8.90 Series Download
The New Holland CX line has defined super conventional combine harvesting since its launch in 2001, and over 15,000 machines are testament to its enduring success. The new CX8 Series delivers super-sized productivity and has further elevated already impressive capacity. Prepare yourself for a ground-breaking industry first: Opti-Speed™ auto-adaptive variable speed strawwalkers for tailored separation excellence. Together with acclaimed features such as the Harvest Suite™ Ultra cab, four-drum threshing and separation technology, Opti-Fan™, Opti-Clean™ and Opti-Spread™ technology, your harvest is in safe hands. Super grain quality. Super straw quality.