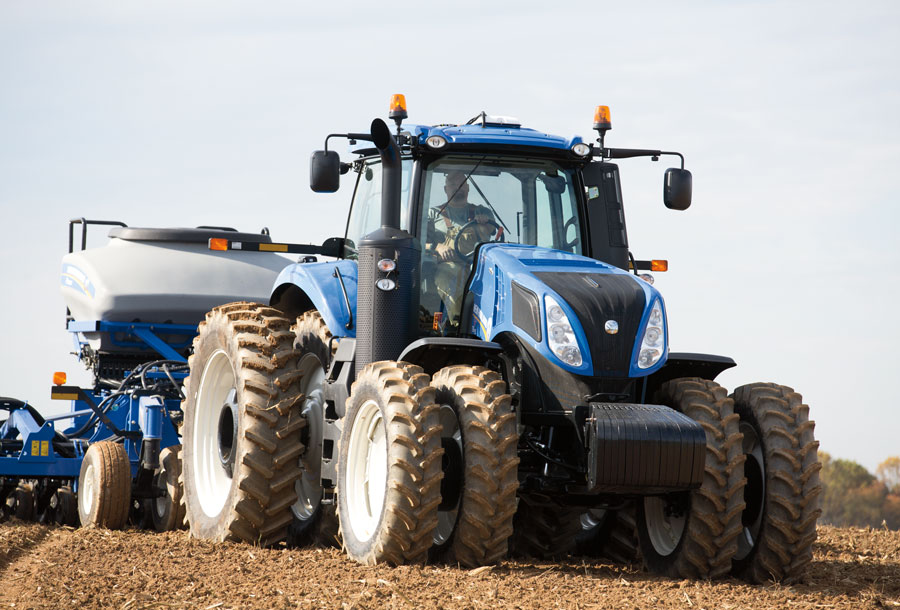 NOW, EVERYTHING IS POSSIBLE WITH THE NEW GENESIS® T8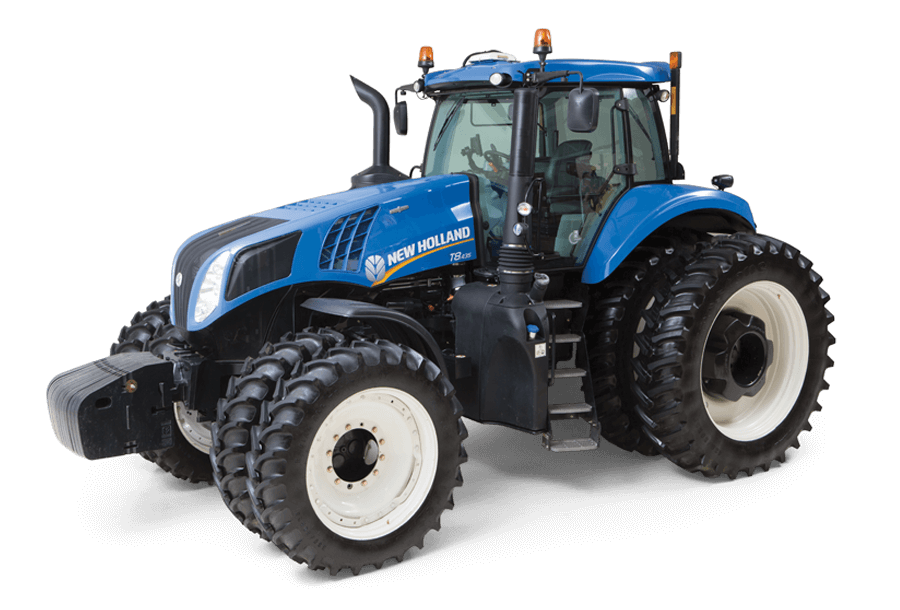 GENESIS® T8 Series – Tier 4B
New Holland DNA runs through every aspect of GENESIS® T8 Series tractors, which means you'll notice unique, innovative features that make you and your operation more productive. Power, fuel efficiency, stability and maneuverability are all rolled into this one-of-a-kind tractor.
GENESIS® T8 SERIES TRACTORS 320 TO 435 MAX Engine hp

T8.320

T8.350

T8.380

T8.410

T8.435

T8.380 SMARTTRAX

T8.410 SMARTTRAX

T8.435 SMARTTRAX

 GENESIS® T8 Series - Tier 4B - Brochure T8.320 I T8.350 I T8.380 I T8.410 I T8.435 | T8.380 SMARTTRAX I T8.410 SMARTTRAX I T8.435 SMARTTRAX Series Download
MORE POWER AND PRODUCTIVITY GENESIS T8 Series tractors are the most powerful conventional tractors in the world. Five models range from 250 rated engine HP to the top-of-the-line GENESIS T8.435, featuring 380 rated engine HP. Every GENESIS T8 is powered by a state-of-the-art FPT powerplant that boasts award-winning ECOBlue™ HI-eSCR technology for Tier 4B compliance. Every GENESIS T8 model benefits from Engine Power Management (EPM) which offers more power in demanding hydraulic, PTO and transport applications. To put more power to the ground while reducing compaction, consider the GENESIS T8 models with the SmartTrax™ track system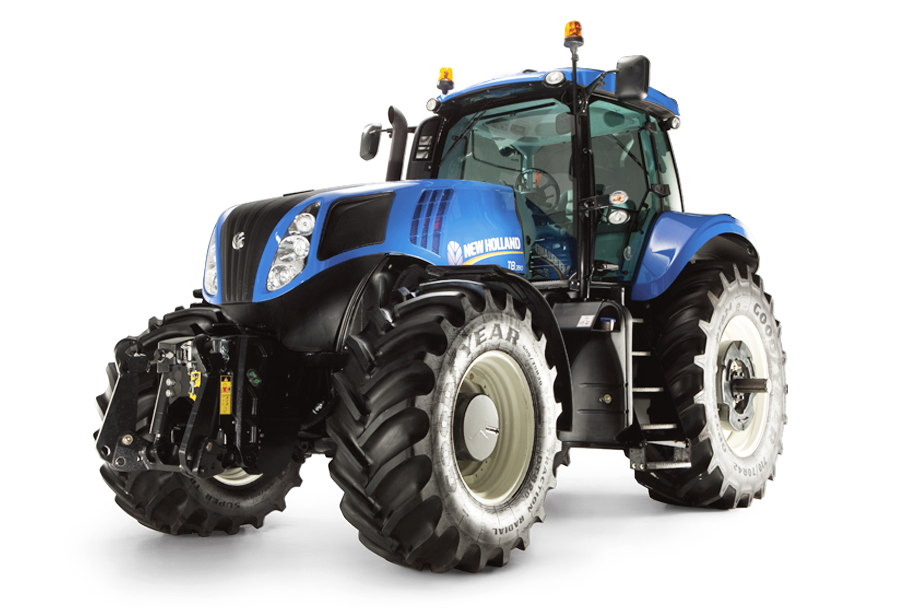 T8 Series - Tier 4A
STATUS QUO HAS NO PLACE ON YOUR FARM When farmers make equipment for farmers, you get innovations that aren't found in an engineering textbook. Case in point: the new T8 Series tractors. They redefine large-scale agriculture with the revolutionary compact, long wheelbase design. With bold, new styling, and a sculpted frame, T8 Series tractors give you the speed and stability of a long wheelbase with the agility of a short wheelbase. T8 tractors defy the status quo in more ways. You get more power with less noise and fuel, higher speeds with better maneuverability, increased technology with simpler operation. In short, you'll never have to compromise when you own a New Holland T8 Series tractor.
T8 Series Tier 4A - Tier 4A

T8.275

T8.300

T8.330

T8.360

T8.390

 T8 Series TIER 4A T8.275 I T8.300 I T8.330 I T8.360 | T8.390 | Series Download
MORE POWER AND PRODUCTIVITY Every T8 model boasts the new performance of New Holland's EcoBlue Tier 4 engine solutions.